What Is It? :
The When Black Women Fall promo features romances in the contemporary, historical, paranormal, science fiction and fantasy, and erotica genres. The two requirements for inclusion are that the heroine must be of African/African-American descent, and she must fall in love: same race, interracial, LGBT, aliens, cyborg—doesn't matter to us, as long as it's a black woman falling in love! For the week leading up to Valentine's Day during Black History month, Heartspell Media is spreading the word about "When Black Women Fall" — a week-long promo featuring romances with African-American heroines.
When is it? :
February 8-14, 2016. The week leading up to Valentine's Day during Black History month.
Click Here to download the FREE sampler booklet with excerpts of all the books. (5MB)
---
"All You Can Handle"
[Moments in Maplesville Series, Book 5] by Farrah Rochon
Author's Book Description :
Ian Landry knows a thing or two about responsibility. He put his dream of owning a motorcycle shop on hold and steers clear of romantic entanglements while he raises his baby sister. But when the building he's coveted for his bike shop suddenly becomes available, he can't allow the opportunity to pass him by. And when he spots a beautiful stranger sitting at the bar of his favorite hangout, Ian decides it can't hurt to have a little fun...if only for one night. Only he doesn't count on his smoking-hot one-night stand showing up on his doorstep the next morning. The sleepy town of Maplesville is only supposed to be the first stop on Madison "Sonny" White's new journey to becoming a professional pastry chef. After breaking free from the shackles of her former life, she isn't looking to get tied down anytime soon. But the appeal of this quaint town on a Louisiana bayou draws Sonny in more than she could have ever anticipated, and the attraction between her and the hottie who turns out to be her new landlord cannot be denied. Love was the last thing they were looking for. But their chance meeting kick-starts a high-octane rush of desire that gives Ian and Sonny all they can handle.
This book is available to order on :
Amazon (US - Kindle) | Amazon (US - Paperback)

** Be sure to add it to your TBR pile on Goodreads! **
About Ms. Rochon :
USA Today Bestselling author Farrah Rochon hails from a small town just west of New Orleans. She has garnered much acclaim for her Holmes Brothers, New York Sabers, Bayou Dreams and Moments in Maplesville series. I'll Catch You, the second book in her New York Sabers series for Harlequin Kimani, was a 2012 RITA® Award finalist. Yours Forever, the third book in the Bayou Dreams series, was a 2015 RITA® Award finalist. Farrah has been nominated for an RT BOOKReviews Reviewers Choice Award, and in 2015 received the Emma Award for Author of the Year.

When she is not writing in her favorite coffee shop, Farrah spends most of her time reading, cooking, traveling the world, visiting Walt Disney World, and catching her favorite Broadway shows. An admitted sports fanatic, Farrah feeds her addiction to football by watching New Orleans Saints games on Sunday afternoons.
Find Farrah Rochon :
---
"Because You Love Me"
[Because You... Series / A Second Chance Romance Series, Book 2] by Lena Hart
Author's Book Description :
Love... Sabrina Monroe and Jake Landon are caught in a tug of war between love and trust. A hurt Sabrina wants nothing more than to forget about Jake and the fierce love they once shared. A wary yet determined Jake wants to bury the past and start anew. Trust... When old feelings and desires are reawakened, Sabrina struggles to keep her distance—and protect her heart. But it's a losing battle she's not even sure she wants to win. With Jake determined to gain back her love, Sabrina is left longing for his trust. In a fight for "all or nothing", they'll soon discover that even an imperfect love can triumph over all.
This book is available to order on :
Amazon (US - Kindle) | Amazon (US - Paperback)

** Be sure to add it to your TBR pile on Goodreads! **
About Ms. Hart :
Lena Hart is the author of sensual romances with alpha heroes and smart, sexy heroines. She published her first book in 2012 and have been publishing happily ever afters since. A Florida-native, Lena currently lives in New York City with her spoiled calico cat, Duchess. When Lena's not writing, she's reading, researching, or conferring with her muse.

Five fun, random facts about Lena:
1. Floridian who can't swim
2. Speaks Haitian-Creole (adequately)
3. Spent the first 8 years of her life afraid of toasters
4. Nickname in college was "Moments" for having too many "blonde" moments
5. Blushes and giggles over every love scene she writes
Find Lena Hart :
---
"Falling Stars"
[The Falling Stars Series, Book 1] by Xio Axelrod
Author's Book Description :
What if you met the right person at the absolute wrong time? Meet Val Saunders and Sam Newman are two Hollywood actors at opposite ends of their careers. Hers is skyrocketing while his, well, never really took off. Fate brings them together when they're cast as lovers on a steamy new television series. The on-screen chemistry between them is off the charts and when it spills over into a real life attraction, they find themselves in a situation. Sam is an honorable man. He has been faithful to a toxic, Hollywood marriage for nearly half his life. He's never strayed and isn't about to start now, despite the fact that he is falling head over heels for his co-star. Val's worked hard to get her career on the path to the A-list and the last thing she wants, or needs, is a scandal. If only her heart and her brain were working with the same script. Romance is an ideal. This is a love story. It explores the possibility of second chances and asks hard questions about duty, fidelity, life in the public eye, and the cost of being happy. "Falling Stars" is the beginning of a sexy, sensual, and emotional roller-coaster ride that reminds us that love, while not always easy, is always worth it.
This book is available to order on :
Amazon (US - Kindle) | Amazon (US - Audible)

** Be sure to add it to your TBR pile on Goodreads! **
About Ms. Axelrod :
Xio Axelrod, is an award-winning author of love stories, contemporary romance and (what she likes to call) strange, twisted tales. She also writes erotica and women's fiction. Xio grew up in the music industry and began recording at a young age. When she isn't writing stories, she can be found in the studio, writing songs, or performing on international stages (under a different, super-secret name of course). She lives in Philadelphia with one full-time husband and one part-time cat.
Find Xio Axelrod :
---
"Inevitable Conclusions"
[Inevitable Series, Book 1] by Christina C. Jones
Author's Book Description :
Friends? Lovers? Both? For Kora and Tariq, those lines have been blurred for a long time. Every time clarity seems to be within reach, something shifts, and in a single moment, focus is lost. Once again, they're in limbo. Between them, there is only one secret, with the power to permanently alter their relationship. For good or bad, neither of them knows – nor are they willing to take that risk. Through the pain of past tragedies and the pressure of current dramas, they always find solace in each other's arms. Inescapably connected by the interminable bond of friendship, Tariq and Kora navigate family, life, and love, searching for separate answers to a problem that has only has one, unavoidable solution.
This book is available to order on :
Amazon (US - Kindle)

** Be sure to add it to your TBR pile on Goodreads! **
About Ms. Jones :
Christina C. Jones is a modern romance novelist who has penned more than 15 books. She has earned a reputation as a storyteller who seamlessly weaves the complexities of modern life into captivating tales of black romance.
Prior to her work as a full time writer, Christina successfully ran Visual Luxe, a digital creative design studio. Coupling a burning passion to write and the drive to hone her craft, Christina made the transition to writing full-time in 2014.
With more than 17,000 books sold or borrowed, Christina has attracted a community of enthusiastic readers across the globe who continue to read and share her sweet, sexy, and sometimes scandalous stories.
Most recently, two of Christina's book series have been optioned for film and television projects and are currently in development.
Find Christina C. Jones :
---
"Pumpkin"
[The Cindermama Series, Book 1] by Ines Johnson
Author's Book Description :
Single mother Malika "Pumpkin" Tavares lost faith in fairytales after she fell for a toad. Now she believes she's not cut from the storybook, heroine cloth and searches for Mr. Good Enough amongst the sidekicks and supporting men of the town. Love at first sight isn't a cliche for town royalty Armand "Manny" Charmayne. For generations the Charmaynes have spotted their soulmates by seeing a golden aura the first time they laid eyes on The One. When Manny meets Pumpkin he sees…nothing, but sparks fly off the richter scale. The more he gets to know her the more he considers defying fate, if only he can convince her to take a chance on love again.
This book is available to order on :
Amazon (US - Kindle) | Amazon (US - Paperback)

** Be sure to add it to your TBR pile on Goodreads! **
About Ms. Johnson :
Ines writes books for strong women who suck at love. If you rocked out to the twisted triangle of Jem, Jericha, and Rio as a girl; if you were slayed by vampires with souls alongside Buffy; if you need your scandalous fix from Olivia Pope each week, then you'll love her books!
Aside from being a writer, professional reader, and teacher, Ines is a very bad Buddhist. She sits in sangha each week, and while others are meditating and getting their zen on, she's contemplating how to use the teachings to strengthen her plots and character motivations.
Ines lives outside Washington, DC with her two little sidekicks who are growing up way too fast.
Find Ines Johnson :
---
"Maybe Baby"
[Maybe... Series, Book 1] by Kim Golden
Author's Book Description :
2014 Readers' Favorite Book Award Winner in the Fiction/Drama category. Imagine finding out you could never have a baby with the man you love… Expat American Laney Halliwell finds out the hard way when Niklas tells her he had a vasectomy before they met and isn't interested in reversing it. Why should he? They've got his kids from his first marriage and an enviable life in Stockholm. What if you fell in love in the most unexpected way…? But Laney wants more. So when a friend suggests she look into an alternative sperm bank in Copenhagen to find a potential father for her baby, things don't go exactly as planned. Especially when Laney meets Mads and finds herself falling in love.
This book is available to order on :
Amazon (US - Kindle) | Amazon (US - Paperback)

** Be sure to add it to your TBR pile on Goodreads! **
About Ms. Golden :
Kim Golden was born and raised in Philadelphia, Pennsylvania. In 1995, she left the US and moved to Sweden for love with a capital L. When she isn't writing fiction, she writes copy about perfume for a Swedish cosmetics firm.

She writes stories for people who know that love comes in every color.
Find Kim Golden :
---
"The Space Between"
[The Space Between Series, Book 1] by Victoria H. Smith
Author's Book Description :
When Drake started the night at his father's campaign fundraiser, he never imagined he'd end it being conned into buying drugs on the West Side. Losing high-stakes poker has its consequences, but he'd repeatedly face them just to hear Lacey Douglas sing. Drake sees Lacey light up the stage, and he has to have her. But his intentions for being on her side of town turn out to be the reason he can't. Chicago native Lacey has dreams of the opera, but life has its obstacles. Lacey has come to know her hardships as part of living in the real world and accepts them fully. When Lacey meets the intense and invigorating Drake, a fire is lit inside her, unleashing those dreams again. Two paths that should have never crossed prove to create the exact pairing the other needs. But when their worlds take time to catch up, everything they have is tested. Finding the space between the two sides that challenge them will be hard, but it's the only place that will keep them together.
This book is available to order on :
Amazon (US - Kindle) | Amazon (US - Paperback)

** Be sure to add it to your TBR pile on Goodreads! **
About Ms. Smith :
Victoria H. Smith has a Bachelor's Degree in Political Science. She puts it to good use writing romance all day. She resides in the Midwest with her Macbook on her lap and a cornfield to her right. She often draws inspiration for her stories from her own life experiences, and the characters she writes give her an earful about it.

In her free time, she enjoys extreme couponing, reading, watching Scandal, and general geekery in the form of Sherlock and DC Comics. She's a bestselling author and the 2014 Swirl Award winner for Best New Adult Romance, as well as the recipient of the 2015 AMB Ovation Award for her new adult romance FOUND BY YOU. She writes both new adult and adult fiction in many genres, but mainly focuses in contemporary interracial and multicultural romances.
Find Victoria H. Smith :
---
"So Sweet"
[Sugar Baby Novella Series, Book 1] by Rebekah Weatherspoon
Author's Book Description :
Desperate times call for desperate measures… And desperate is the only way to describe Kayla Davis's current situation. Out of work and almost out of money to cover her bills, Kayla finally caves to her roommate's nagging and follows her to Arrangements, an online dating site that matches pretty young women with older men of a certain tax bracket. Convinced this "make-rent-quick" scheme will surely fail—or saddle her with an 80 year old boyfriend—Kayla is shocked when Michael Bradbury, Internet billionaire and stone-cold salt and pepper fox, offers her a solution to all her financial troubles.
 It's hard enough for Kayla to accept his generosity, but what's a girl to do when the wealthiest man she's ever met is a dream in and outside of the bedroom?
This book is available to order on :
Amazon (US - Kindle)

** Be sure to add it to your TBR pile on Goodreads! **
About Ms. Weatherspoon :
After years of meddling in her friends' love lives, Rebekah turned to writing romance as a means to surviving a stressful professional life. She has worked in various positions from library assistant, meter maid, middle school teacher, B movie production assistant, reality show crew chauffeur, D movie producer, and her most fulfilling job to date, lube and harness specialist at an erotic boutique in West Hollywood.

Her interests include Wonder Woman collectibles, cookies, James Taylor, quality hip-hop, football, American muscle cars, large breed dogs, and the ocean. When she's not working, writing, reading, or sleeping, she is watching Ken Burns documentaries and cartoons or taking dance classes. If given the chance, she will cheat at UNO. She was raised in Southern New Hampshire and now lives in Southern California with an individual who is much more tech savvy than she ever will be.
Find Rebekah Weatherspoon :
---
"Angelborn"
[The Angelborn Cycle Series, Book 1] by L. Penelope
Author's Book Description :
New Adult Paranormal Romance Novella Maia It's hard to be normal when you see the dead everywhere. So I gave up. I just focus on staying out of their way. But the guy haunting my roommate is different. He's impossible to ignore, and now other people can see him too. He says my roommate is the only one who can save him from an eternity of torment. But one night he follows me into my nightmare and rescues me from my demons. Now he's all I think about. This must be what it's like to fall… for someone who can never be mine. Caleb A lifetime ago, I found my soulmate in the human world. But being angelborn means I don't have a soul. When I lost my one true love, I lost my future and my freedom. Now, I have a second chance — she's been reborn and I must gain her love again or serve out the rest of my eternal sentence alone. But this time I am a fugitive with powerful angels hunting me, and I'm running out of time. You only get one soulmate, and mine isn't the broken, scarred girl, who sees what no one else can. She's a distraction I can scarcely afford — but I'm unable to stay away from her.
This book is available to order on :
Amazon (US - Kindle)

** Be sure to add it to your TBR pile on Goodreads! **
About Ms. Penelope :
Leslye Penelope believes love is magic and likes her romance with a healthy dose of imagination. She writes new adult, fantasy and paranormal romance with multicultural characters.

Equally left and right-brained, she thinks puzzling out a programming problem is fun and has a quote from The Matrix tattooed on her arm. She lives in Maryland with her husband, one eighty-pound lap dog, and a semi-feral cat.
Find L. Penelope :
---
"Angel Rising"
[Redemption Series, Book 1] by LaVerne Thompson (aka Ursula Sinclair)
Author's Book Description :
To walk the earth she must feed her hollow soul. Some of the most beautiful people in the world are not human. They have no soul, feel no emotion and are pure evil. You can tell by the color of their dark, dead eyes. Samuel Glaus knows this. He is the son of a human mother and soulless father. He is after all half human and a hunter of the soulless. He is also in love with one who cannot love him back. Thalya is a soulless creature, but unlike others of her kind, she does not kill to feed her hollow soul. She hungers only for emotion and above all, she hungers for Samuel's love. Her enemy. Her redemption. And she's willing to kill for it.
This book is available to order on :
Amazon (US - Kindle) | Amazon (US - Paperback) | Amazon (US - Audible)

** Be sure to add it to your TBR pile on Goodreads! **
About Ms. Thompson :
LaVerne Thompson is an award winning, bestselling, multi-published author, an avid reader and a writer of contemporary, fantasy, and sci/fi romances. She also writes romantic suspense and new adult under the pen name Ursula Sinclair, her alter ego, who likes her relationships a little more complicated.

Her stories are highly sensual with erotic elements but she has a few that are considered erotic. Most of her books also have a touch of violence and a few more than that. She enjoys good action scenes in movies and has incorporated some of those elements in quite a few of her books. She is also a certified chocoholic.
Find LaVerne Thompson :
---
"Chasing Day"
[Chasing Day Series, Book 1] by Twyla Turner
Author's Book Description :
The Wonder Years Daylen Daniels and Chase McCoy are as different as night and day. Chase is the beautiful golden boy. Gorgeous, popular, and the quarterback of the football team. Daylen is the quiet introvert. Lovely curves, shy, and sees herself as an orchestra geek. After Day moves next door to Chase, a run-in with a bully, a domestic dispute, and one treehouse hideout, an impenetrable bond is made. As they grow up, their attraction for each other grows with them, but is it strong enough to risk their friendship? A party, a little game of spin the bottle, and a devious enemy could shake the very foundation of their friendship. Or it could start a tumultuous romance that spans decades. Take a journey with these two best friends through first love, heartbreak and tragedy from childhood to adulthood as the two find that young love isn't as strong as they'd hoped. A story of true growing pains in…Chasing Day
This book is available to order on :
Amazon (US - Kindle) | Amazon (US - Paperback)

** Be sure to add it to your TBR pile on Goodreads! **
About Ms. Turner :
Twyla Turner was born in Joliet, Illinois and was almost immediately enamored with all things entertainment and yearned for something "more". She wrote her first story in the 3rd grade and fell in love with creating a whole world from her mind. But it was a long winding road to self-publishing her first novel Star-Struck. An interest in science and animals, to wanting to be the next Oprah, majoring in radio/television with a minor in creative writing, to a year in Japan, four years in California and then to Arizona where the need to write finally hit her like a brick wall. And once she started, the ideas flooded her brain like she never dreamed possible. Her love of romance and travel, as well as her struggle with body image and the male species combined into wanting to write romance for 'real' women.
Find Twyla Turner :
---
"The Preacher's Promise"
[The Home to Milford College Series, Book 1] by Piper Huguley
Author's Book Description :
1866 – Oberlin, Ohio Devastated by her father's death days after her triumphant graduation from Oberlin College, Amanda Stewart is all alone in the world. Her father's unscrupulous business partner offers her an indecent proposal to earn a living. Instead, to fulfill a promise she made to her father, she resolves to start a school to educate and uplift their race. Sorting through her father's papers, she discovers he had carried on a mysterious correspondence with a plantation in Milford, Georgia. She determines to start her teaching work with the formerly enslaved. However, when she arrives, the mayor tells her to leave. There's nowhere for her to go. Virgil Smithson, Milford's mayor, blacksmith and sometimes preacher man with a gift for fiery oratory, doesn't want anything to do with a snobby schoolteacher from up North. On top of everything else, the schoolteacher lady has a will hard enough to match the iron he forges. He must organize his fellow formerly enslaved citizens into a new town and raise his young daughter alone. Still, his troubled past haunts him. He cannot forget the promise he made to his daughter's mother as she died—that their child would learn to read and write. If only he didn't have secrets that the new schoolteacher seems determined to uncover. To keep THE PREACHER'S PROMISE, Amanda and Virgil must put aside their enmity, unite for the sake of a newly-created community in a troubling age, and do things they never imagined. In the aftermath of the flood that was the Civil War, God set his bow upon the earth to show love and understanding for humankind. To reflect God's promise, these combatants must put aside their differences and come together--somehow.
This book is available to order on :
Amazon (US - Kindle) | Amazon (US - Paperback)

** Be sure to add it to your TBR pile on Goodreads! **
About Ms. Huguley :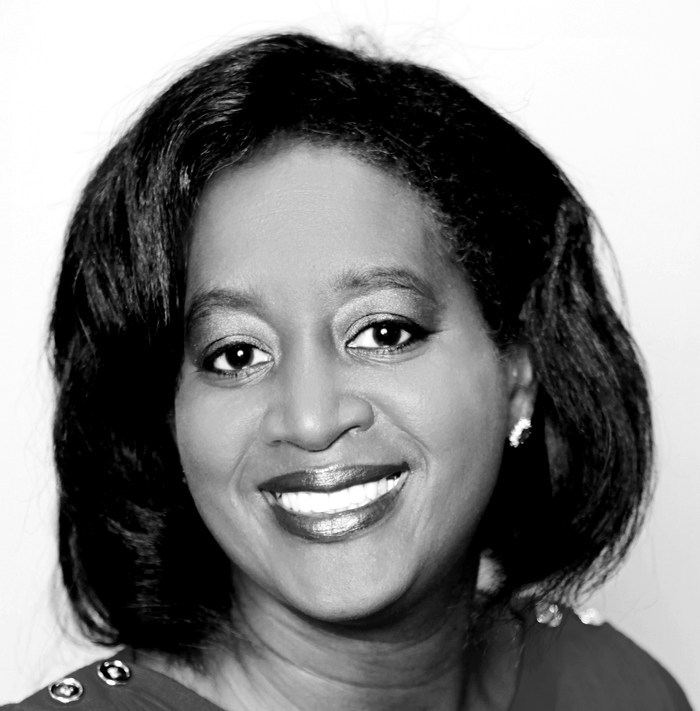 Piper G Huguley is the author of the "Home to Milford College" series. The series traces the love stories at a small "Teachers and Preachers" college in Georgia over time, beginning with the love story of the founders. Book one in the series, The Preacher's Promise, was a semi-finalist in Harlequin's So You Think You Can Write contest,and a quarter-finalist in the 2014 Amazon Breakthrough Novel Award contest. The Representative's Revolt will be published in the Spring of 2015.

Huguley is also the author of "Migrations of the Heart," a five-book series of inspirational historical romances set in the early 20th century featuring African American characters. Book one in the series, A Virtuous Ruby won the Golden Rose contest in Historical Romance in 2013 and is a Golden Heart finalist in 2014. Book four in the series, A Champion's Heart, was a Golden Heart finalist in 2013. A Virtuous Ruby will be published by Samhain in July 2015.

Piper Huguley blogs about the history behind her novels at http://piperhuguley.com. She lives in Atlanta, Georgia with her husband and son.
Find Piper Huguley :
---
"Entwined"
[The Kinky Connect Chronicles Series, Book 3] by Harper Miller
Author's Book Description :
After twenty years of devotion to Uncle Sam, I called it quits. I was wired and looking to get into some trouble. Trouble found me all right, in the form of a hot-bodied fox. Little did I know how much she'd rock my world. The names are all fake, details have been fudged, but you'll get the gist of what went down. You're getting one hell of a tale. This is my story. *Disclaimer* This is a novelette. Not a short story, novella, or novel. This story features an F/F/M ménage à trois scenario. If ménage stories are not your cup of tea, and you are easily offended by threesomes and lesbian sex, you should bypass this story. Content is intended for a mature audience, 18+. Entwined is the third installment in The Kinky Connect Chronicles. The Kinky Connect Chronicles are short erotic stories/novelettes all wrapped up in neat little bows. These stories are standalones. No cliffhangers in the lot!
This book is available to order on :
Amazon (US - Kindle)

** Be sure to add it to your TBR pile on Goodreads! **
About Ms. Miller :
Harper Miller is a thirty-something native New Yorker. She's traveled the world and lived in a variety of places but always finds her way back to the Big Apple.

A lackluster love life leaves time to explore new interests, for Harper it is writing. The Sweetest Taboo: An Unconventional Romance is her debut novel. In her mind, the perfect Alpha male possesses intellect, humor, and a kinky streak that rivals the size of California.

When she isn't writing, Harper utilizes her graduate degree in the field of medical research. She enjoys fitness-related activities, drinking copious amounts of wine and going on bad dates.
Find Harper Miller :
---
Giveaways!! :
Celebrate this special promotional event! One lucky winner will receive the entire prize pack including:
A $50 Carol's Daughter gift certificate … to get your beauty on
A Kindle Fire HD … to get your read on
Ebooks of groundbreaking romance novels featuring Black women by: Beverly Jenkins, Sandra Kitt, L.A. Banks and Zane
A $30 Amazon gift card … so you can keep getting your read on
And EVERYBODY Who Enters Will Get a FREE digital copy of our exclusive When Black Women Fall excerpt book, featuring story samples from our participating authors.
Click Here to ENTER the Giveaway